"He (Todd) said we would get a $1.00/sf in a market that was averaging $.74/sf .. When we finished leasing, our average rent was $1.00/sf…. "
      -Rob Dickson, Developer Lofts at Albuquerque High
Enclosed is a chek for your wonderful work in getting (the assessor) to ack off their original assessments for my properties.  I was greateful you took on my case, and patiently dealt with problems caused by the (county) appraiser and the lawyer  they hired.  I think the presentation you prepared was excellent, and your advice was sound.  I trust you more and you more than proved your value in the success you achieved.
      –Jack Revoyr
"Todd's experience and diligence are also seen through the consulting services he provides… his research is specific, accurate, on time and he follows up after the consulting is completed."
     – Cynthia Staat, Albuquerque Development Services
"His average reduction in property tax valuations was 21%, saving our firm over $150,000….."
     – Terri Brown, Alliance Residential Company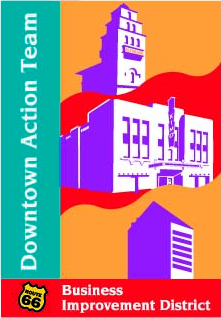 "As Downtown Managers we are all faced with the challenge of prompting the private sector to invest in our revitalizing communities. Downtown Action Team worked with Todd Clarke to develop the answers to questions. Now when a developer is at the table we can use our market data to back what we are selling. "
    – Luisa Casso, President, Downtown Action Team
All content and postings of this blog (except were an additional source noted) is (c) by Todd Clarke 1989-2011.