Albuquerque, Apartment Investor, CCIM, Demographics Comments Off on DeJa Vu an update to multifamily in CCIM's Journal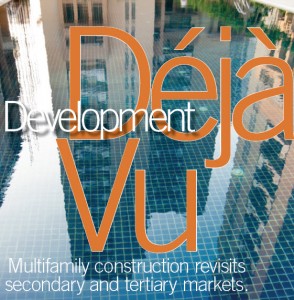 This month's CCIM magazine has an update article on the multifamily industry.
"In some markets, demand is up and the existing multifamily properties are simply obsolete. "We need to replace our inventory," says Todd D. Clarke, CCIM, chief operating officer of NM Apartment Advisors in Albuquerque, N.M. "The average apartment was built in 1965, is red brick, pitched roof, master metered, and built furnished — none of which is what the baby boomers and Generation Y are looking for." Developers are expected to deliver 560 units in Albuquerque this year — up from 158 in 2012, according to Marcus & Millichap.
Generation Y, in particular, is expected to be key to multifamily leasing and development. A significant portion of this 87.3 million-strong population segment will form new households as they leave their parents' homes during the next two years, Marcus & Millichap notes."
Todd Clarke @ July 18, 2013