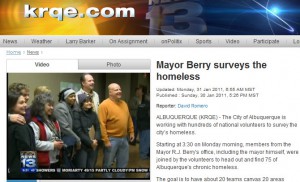 This morning starting at 4am, hundreds of volunteers, including Mayor Barry and his wife, scoured the city looking to survey the homeless and put a face with the statistics of being without a home.
As part of the 100khomes project, Albuquerque has created ABQheadinghome or Twitter
KRQE ran a full story this morning which can be found here.
I surveyed one individual who has been living in a makeshift tent in an arroyo on the west mesa. He has been homeless 7 months, and was recently attacked by three individuals who wanted his possessions. The attack was so brutal he was hospitalized and ended up receiving titanium plates in his head.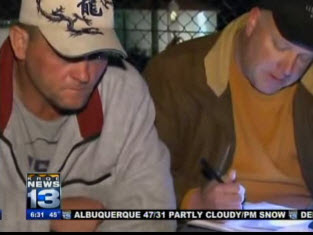 There has to be a better way to take care of all people who live here…this group seems determined to find it.
Update: Day 2– below freezing temperatures, blanked of snow on the westside, I was fortunate to be put on good friend (and City Councilor) Trudy Jones team – we introduced "Mike" who spent the night tented in highway culdesac.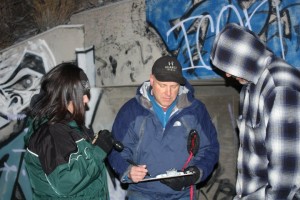 The people on our Day 2 team were simply amazing – they knew the people we interviewed on a first name basis and made the process very comfortable for everyone.
Update: Day 3– the Mayor has announced that this survey has turned into a rescue misssion and the city is workign with APS to open up high school gyms for shelter from the unsually cold winter. Councilor Jones is raising money to feed the homeless, and United Way (and others) have raised over $50,000 in less than 48 hours.
It is one of the few times I've been speechless by the giving of others and honored to be a small part of the process.