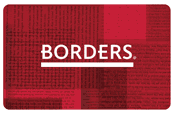 In a Wall Street Journal article dated today, Borders Group has indicated that they are making preperations to file bankruptcy in the forthcoming days.
Similar to the fallout of music stores after iTunes, Amazon website and digital readers has encouraged many readers to abandon physical stores. Companies that have figured out how to the digital frontier continue to thrive, while those that haven't die. Interestingly , the same articles mentions that Borders tried going dot com a while back, threw in the towel and sold their initiative to Amazon.
"I think that there will be a 50% reduction in bricks-and-mortar shelf space for books within five years, and 90% within 10 years," says Mike Shatzkin, chief executive of Idea Logical Co., a New York consulting firm. "Book stores are going away.""
—wsj.com 2/12/2011
Borders Group currently has over 600 locations, less than 1/2 of what it had in its peak at 2005.
In our market, Borders has a prominent location in the ABQ Uptown lifestyle center. I will be curious to see what the new highest and best use of that store will be.