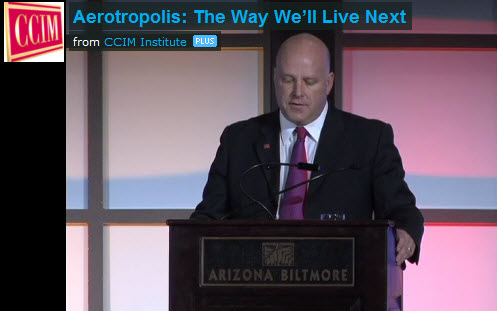 CCIM has just released the video interview with Greg Lindsay, author of Aerotropolis: The way we will live next from the CCIM Live 2011 conference held in Phoenix last month.
Earlier this year I wrote my review of this fabulous book which can be read here.
Greg's powerpoint webinar from August 2011 is available at the CCIM website.