Although this might seem like a shameless plug for my brother Scott who is a programmer at Maxis working on the new Sim City game, I wanted to share that its an amazing piece of virtual real estate.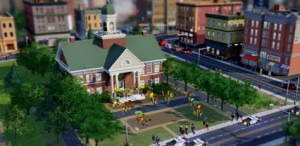 The Urban Land Institute recently featured the game in its magazine – the article can be found here.
My kiddos and I were fortunate enough to try a beta, and I've got to admit the realism is amazing and the game play is addictive.
Pre-orders are being taken for a March 2013 release date for $59 for Mac or PC.