Apartment Investor, Capital Markets, CCA, Consulting, Economy, Latest Trends, New Mexico, NM Real Estate, Property Taxes, Retail, Todd Clarke Comments Off on NM Commercial Real Estate Value Survey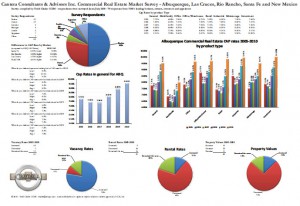 Cantera Consultants & Advisors has just released the results from our latest valuation survey.  This survey was performed over the summer of 2010 with real estate owners, investors, lenders, brokers and appraisers.
The attached document demonstrates the changes in CAP rates and values from 2005 to 2010.
Click here for the survey results and a related newspaper article CCA-Survey-07092010-v8plusJournalArticle
Todd Clarke @ September 13, 2010